Certificate Of Destruction
CASH FOR CARS We buy all types of cars, vans, 4X4, commercial, campers With our without NCT Driving or not Any condition accepted BEST CASH PRICES PAID AROUND IRELAND CASH PAID ON SPOT- CALL ANY-TIME
The above advert sounds lucrative. Doesn't it?
Hundreds of these cash for cars adverts pop up every day on facebook, donedeal and adverts.ie.
But are you aware that you are legally required to dispose of your old car at an Authorised Treatment Facility? (ATF) That you have to get a certificate of destruction (COD)? If you don't you could be facing a €100 fine or even worse,
a fine of up to €5,000, upon summary conviction in a district court.
DON'T BELIEVE IT?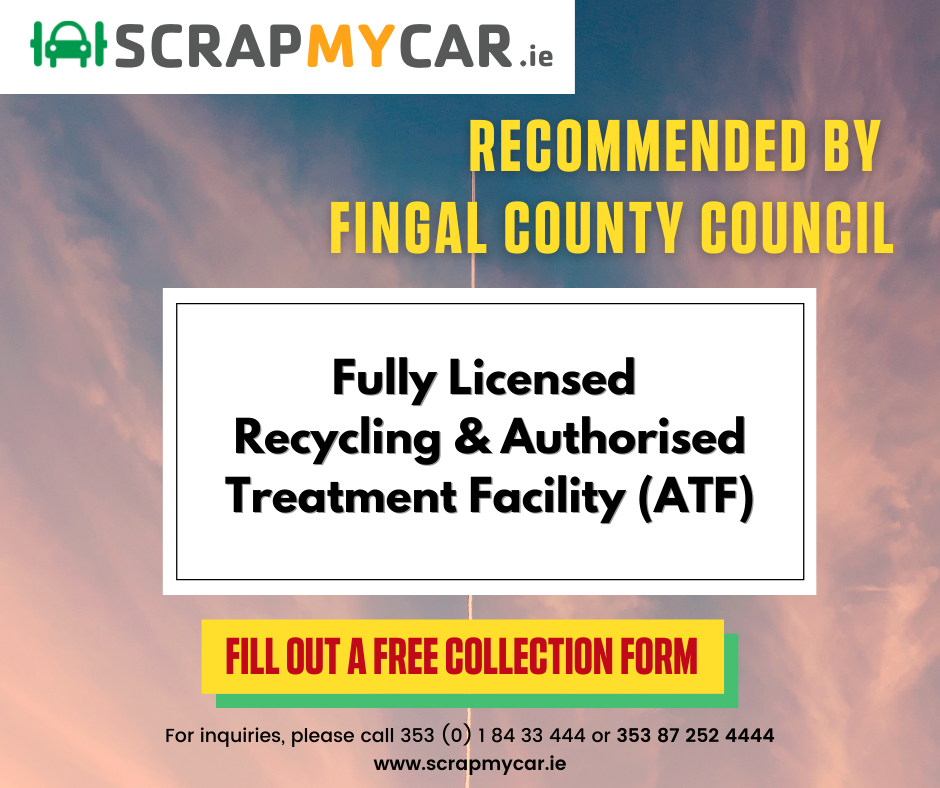 The above adverts also show that these 'operators' are unconcerned by documentation, condition, lack of keys,or even proven ownership.
Who is to stop someone ringing these people, getting them to lift a random vehicle, taking the money and walking away with cash in hand? The actual owner left wondering where their car got to? What does the owner do if this car is sold on and used in a spate of burglaries or involved in a hit and run? Or indeed, how can the person posting these adverts be a verified seller on donedeal, having 6 current adverts and a history having posted 642 adverts in the past?
THE MIND BOGGLES!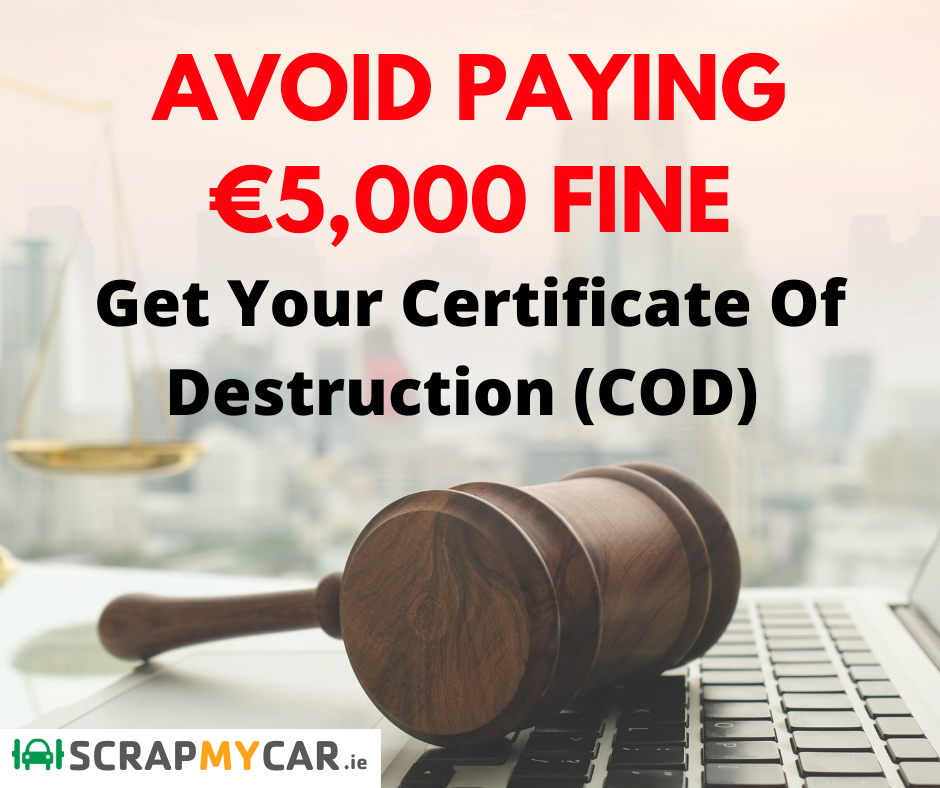 Please don't give these people your cars. Please get a Certificate of Destruction (COD) from an Authorized Treatment Facility (ATF) before you give away the car and ensure that you receive your COD before you relinquish the vehicle, as once it's gone, it's gone. We get a lot of enquiries about how the Certificate of Destruction system works and have put together an FAQ on them.
BE AWARE & SAVE YOURSELF FROM PAYING FINE!
Contact An Authorised Treatment Facility (ATF)
Scrap My Car is a fully authorised treatment facility listed by the Fingal County Council.
We offer free vehicle collection in the Greater Dublin Area.
For all your car scrappage inquiries look no further than Scrap My Car, feel free to contact us and follow us on Facebook & Twitter!